IT Education
Taking IT To Next Generation
"The purpose of education varies for individual to individual. For some, education is a hobby to enhance knowledge, for some it fosters employment, while for some it is a way of making their identity count and to prove their supremacy over others. If perceived from a broader perspective, education and literacy are meant to create a society that is organized, careful, progressive, systematic, secure, developed and happy."
-Sanjay Jain
The core focus of MICA has been into the noble profession of imparting education. It also provides undeterred services in the area of training individuals in order to make them compatible with worldly affairs & to create a system that helps individuals in their overall development, contentment and security. MICA has fostered itself in the service of quality teaching and training at various levels as it believes that 'Knowledge is the most important possession of any human being in the society and training is essential for an inclusiveness and growth into the modern society'.
IT Education @ Schools
MICA Educational Co. Pvt. Ltd. is a blend of academicians & experienced I.T. professionals. It has a team of learned M.Tech.,B.Tech., MCA, M.Sc. degree holders & educationalists, trainers and other I.T. professionals who impart computer education to more than 40,000 students everyday as an embedded part of their curriculum at various institutions. Its pedagogical approach is value-based, strategic and technical. It keeps innovating and applying new thoughts and ideas for imparting the best I.T. Education at the school level.
There are more than four lakh graduates who are serving in different sectors who had their first exposure to I.T. through MICA. With a team of strong and qualified hardware & software professionals and other well-qualified personnel from the field of IT, the organization has been able to provide best of IT educational services successfully and satisfactorily to more than 150 reputed & leading schools and other institutes in states like Jharkhand, West Bengal, Uttar Pradesh, Madhya Pradesh, etc.
Educational Services
Monitoring to implement the planning of teaching, through Lab Registers & Reporting Copy at Regular Intervals
Supervision of Notes Copy, Lab Assignment at regular intervals
Routine visits by IT Academic Expert
Lab assignments for students
Preparation of Blue Print for the Examinations
Setting of Question Papers for Term Exams
Teaching & Up gradation of workshops for Computer Teachers
Teacher's training (for Non I.T. Background Teachers) on ICT skills
Conducting seminars on I.T topics
Conduction of I.T. Quiz at schools
Assistance & Maintenance for Computer Hardware & Faculties
Installation of computer & other hardware and relevant open source software for educational purpose
Provide local Server Based Internet Demo & Online Exam
Formative Activities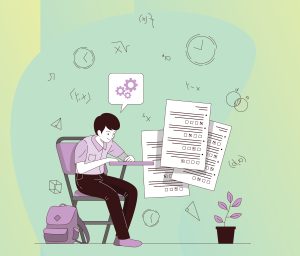 Updated with the curriculum of CBSE, ICSE, JAC & various other boards
Regular flow of updated information to schools and associated teachers regarding new development in I.T.
Strategies to improve the quality of education
Quality study material
Updated and practical oriented study material
Team of qualified IT professionals
Experts in training school students for IT based competition
Update schools and associated teachers regarding new development in I.T.
Course coverage techniques
Preparing students for state level I.T. based competitions & Quizzes.