Skill Development
Sharpen Skills, Enable Creativity, Progress Society
Knowledge is power. It becomes worthwhile when it is applied for positive outputs. Traditionally, the people of India have always had adaptability & caliber. There has been a need to shape their talent into professional acumen to meet the demands of the professional world. India is taking steps by grooming skills skills thus fill the demands of jobs and increase in production and quality of services.
With proper skill-based training of such a large human resource, India can create miracles in the world. As a part of basic objectives & ideology, MICA has been taking initiatives to provide on job training & to train youths in order to help them to develop skill for career development in many ways.
Skill Development
Skill development is a need based orientation for job employability with practical application. It is an important tool to increase productivity and to enhance the efficiency & quality of services. It also leads to economic development.
MICA has been working towards bridging the gap between the demand of skilled individuals for different sectors & the need of job seekers. In 2013 it took a leap towards imparting training for skill development of individuals with aim to facilitate their employability in the organized sectors. . It has trained more than five thousand candidates so far who are now self-employed or are working to provide quality outputs in various organizations.
MICA believes, that India has a huge potential of human resource & has a lot of employment opportunities with the growing and emerging industrial growth, but on the other hand it experiences unemployment also, due to non-preparedness of basic ability & skills to handle works. It has expertise to provide skill training in I.T., Apparel, Electronics, ITES (BPO), etc. As a training partner of the Government bodies, it is in the process to transform unskilled/unemployed youth into skilled/employed resources.
Recognition
Empanelled with UD&HD, Govt. of Jharkhand
 Empanelled with State Urban Development Authority (SUDA), Govt. of Odisha
 Empanelled as PIA with MANAS (Maulana Azad National Academy for Skills) for conducting Entrepreneurship & Skill Development Programme (E&SDP)
 Empanelled PIA for Aajeevika Skill by MoRD (GOI)
 Affiliated to Apparel Made-Ups & Home Furnishing Sector Skill Council (AMHSSC) for training individuals to become:

 Sewing Machine Operator-AMH/Q0301
 Embroidery Machine Operator (Zig Zag)-AMH/Q0801
 Hand Embroider-AMH/Q1001
 Fashion Designer-AMH/Q1201

 Single selected STP from Jharkhand to attend National Conference on NULM by UD&HD (Govt. of Jharkhand)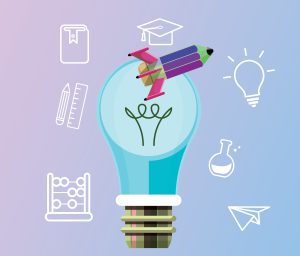 USP
 Development of Job Oriented skills
 Learning by Experiencing
 Practical Exposure
 Interaction with Industry Experts
 Facilitation of Placement
 On the Job Training
 Fellowship Program
 Session for Interpersonal skills
ICT SKILL
Many leaders and Trainers are overwhelmed by technology and look forward to use it more to enhance their efficiencies, but don't know how or where to start.
ICT training is aimed to develop their Information and Communication Technology skills so that they can apply various existing and latest I.T. tools to powerfully influence learners by integrating technology into classrooms.
MICA conducts ICT training for teachers who would like to enrich themselves with a variety of software and use online tools in order to integrate technology into their classrooms for everyday teaching.
Its training workshops for Computer Teachers includes latest update on Software, Device, Technology, Cyber law & Government policies relating to IT and also includes creative ideas, to instill computer knowledge in students in a playful manner.
USP
 Customized Training for Individual Growth
 Evaluation and Assessment by Experts
 Integrated module for Overall Growth
 Exposure to Dynamic Environments